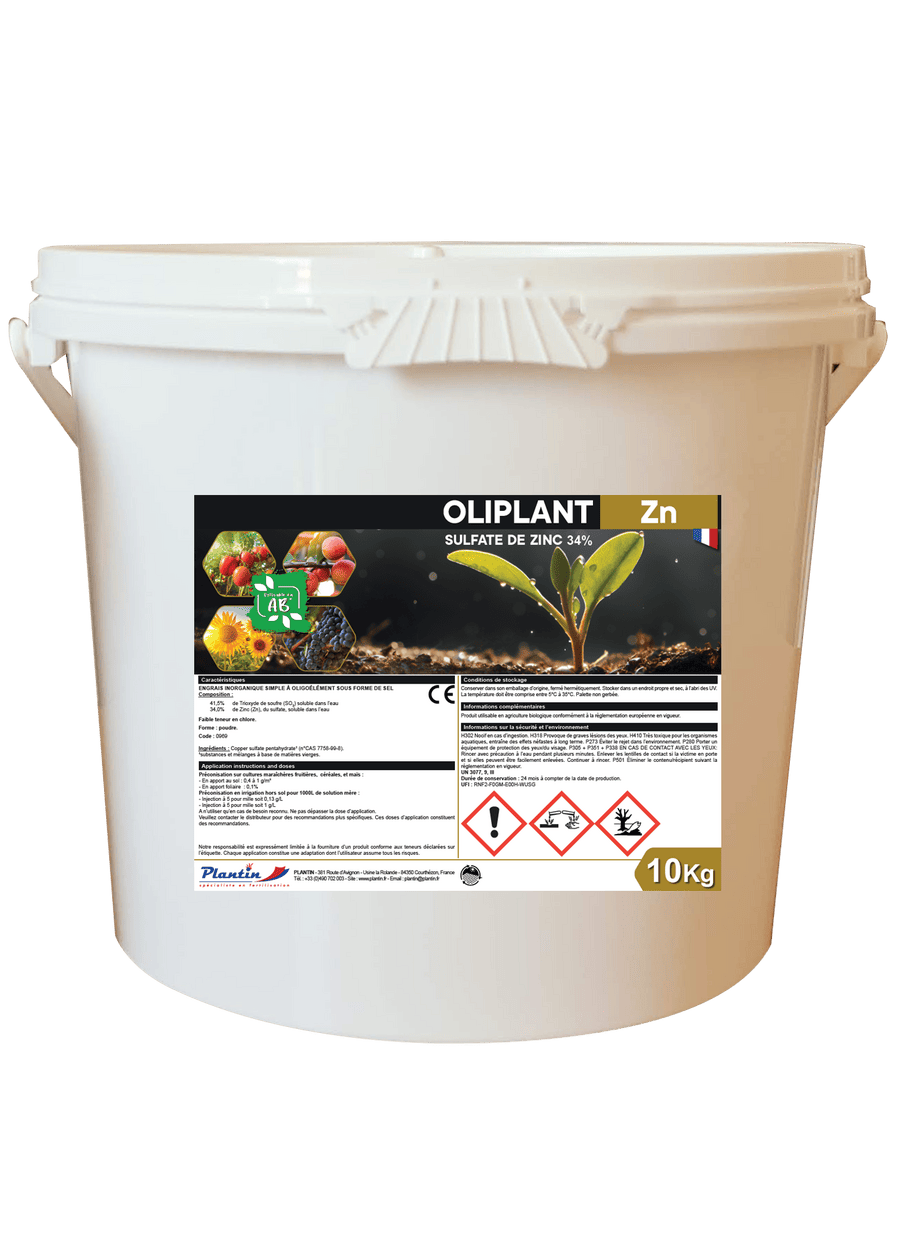 OLIPLANT Zn 34 S
OLIPLANT Cu 25 is a simple trace element that effectively fights zinc deficiencies. It can be used in prevention or treatment. It can be used in organic farming according to Regulation (EC) N°834/2007.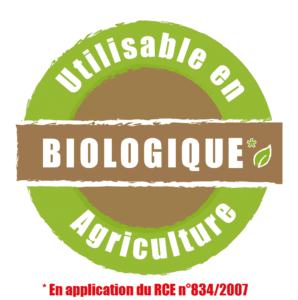 Zinc is involved in the regulation of growth and sugar processing. It also protects the plant from oxidative stress in a condition of high light and dryness.
The regular supply of trace elements to a plant is necessary for its balance, its development, and therefore its yield in the same way as the main elements. They must therefore be an integral part of the fertilization program. This intake must be made as a preventive measure, it is indeed extremely difficult to determine the deficient trace element which, on its own, leads to the imbalance of the plant and a decrease in yield.
Symptoms:
On corn: appearance of yellowish-to-white stripes on either side of the central rib, delayed growth and maturity.
In arboriculture: aborting buds, formation of rosettes, decreased growth and flowering, drop in caliber and depreciated quality.
On vines: discoloration first appearing on the oldest leaves, between the ribs.
Product code: 0969
Standard: EC FERTILIZER
DANGEROUS: Product likely to be ADR.
Description
Culture
Conditioning
Description
COMPOSITION:
Trace element:
Zinc (Zn): 34.00%
APPLICATION:
– Arboriculture
– Great crops
– Horticulture
– Market gardening
– Vine
Packaging:
Bottle or bucket 1Kg (Contact us for palletizations.)
Bucket 5Kg (Contact us for palletizations.)
Bucket 10Kg (Contact us for palletizations.)
25kg bag (Palette 1.2T)