PRODUCER ABOVE ALL! !
---
The PLANTIN production site is located in the south-east of France, in the Vaucluse. Covering a total area of ​​7 hectares, 2.5 of which is dedicated to the production of fertilizers, the company benefits from significant nearby infrastructure facilitating logistics, in particular the motorway (less than 10 minutes away) and an easy supply of raw materials linked to the presence of the Fos-Marseille port area (approximately 1 hour).
A mastery of complex industrial processes
This is at the cost of 'a rigorous organization and perfectly mastered industrial processes that PLANTIN produces in its factory more than 3000 formulas, masters all the different forms of fertilizers and distributes its fertilizers in more than 20 countries. Protecting and defending its innovation, in particular thanks to industrial property, is a priority for PLANTIN . The diversification of our workshops allows PLANTIN to be competitive in its own markets as well as in the subcontracting markets. PLANTIN is a 100% French production!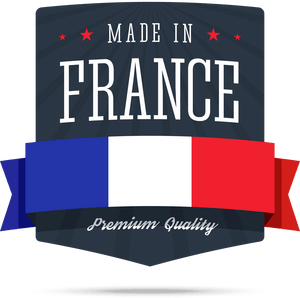 The key figures of PLANTIN production:
1 production site on 7 hectares including 2.5 hectares of buildings.
40 employees: more than 50% of the workforce dedicated to industrial operations.
4 manufacturing workshops: 1 granulation workshop, 1 water-soluble workshop, 1 liquids workshop and 1 workshop of specialties.
1 R&D department. < / li>
PLANTIN is vigorously developing its activities in France and around the world by relying on solid and dynamic structures, while controlling all stages of its commercial and industrial process.